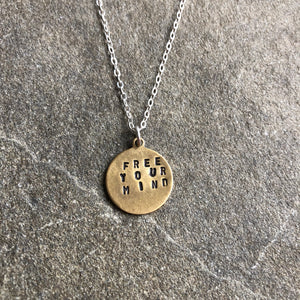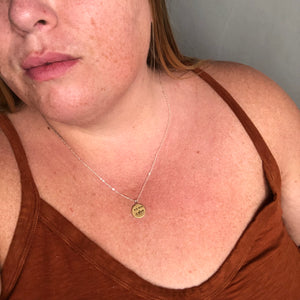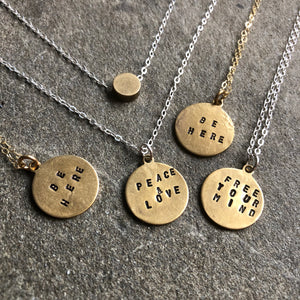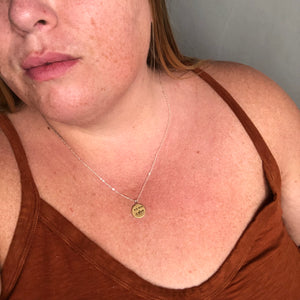 "FREE YOUR MIND" Mantra Necklace
"Free your mind" a loving reminder to ourselves and others to free our minds from whatever it is that we need to let go of and reframe our thoughts around.
This hand stamped mantra necklace, is created out of a 16mm wide hammered brass circle with a 14k gold filled or sterling silver chain.
This pendant would be perfect to wear everyday...or layer with another KSJ necklace!