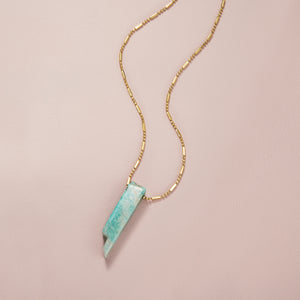 Amazonite Crystal Point Necklace
Amazonite Crystal hanging from a cool brass ball chain necklace. These pieces are made to easily go over the head and layer with other pieces. They lay close to the heart. 
Amazonite is sad to soothe emotional trauma, alleviating worry and fear. It dispels negative energy and aggravation. ​