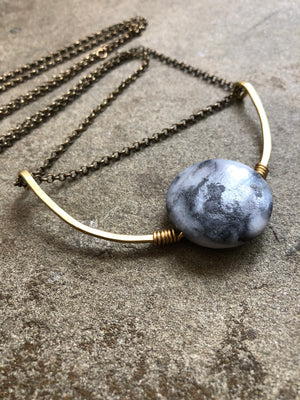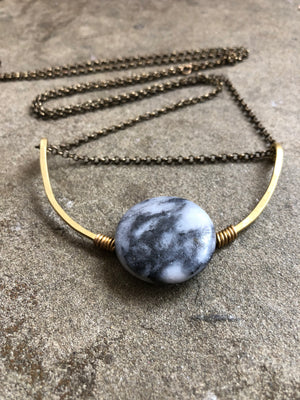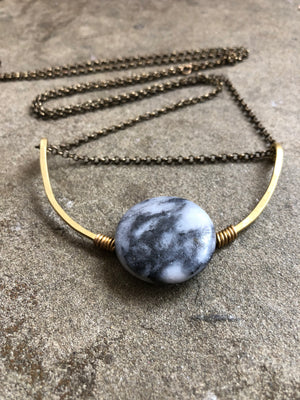 Arc of Brass || Jasper Moon
A beautiful arc of of hammered brass with a large jasper moon crystal woven neatly at the bottom. This piece will leave a lasting impression on all who see it! 
Each piece is unique, as they are crafted individually by hand. 
Jasper is said to "help to transform outworn thinking patterns or overanalysing to enable one to move forward in life with composure."