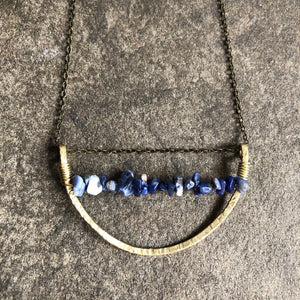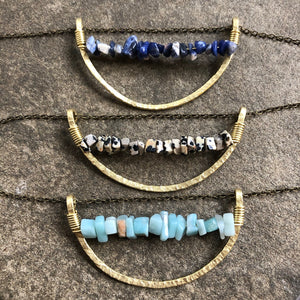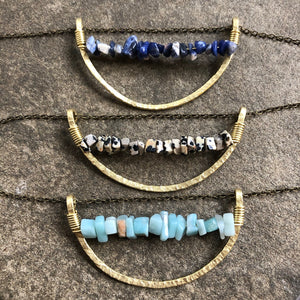 Arc of Brass with Sodalite Crystal
A beautiful arc of of hammered brass with a row of sodalite crystal woven neatly across. This piece will leave a lasting impression on all who see it! 
Each piece is unique, as they are crafted individually by hand. 
Sodalite is said to aid in the enhancement of cultivating self-esteem, self-confidence and self-worth.