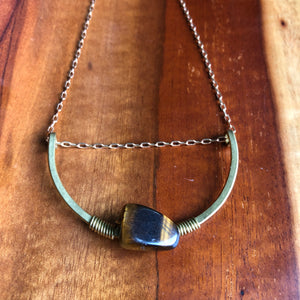 Arc of Brass with Tigers Eye
A beautiful arc of of hammered brass with a stunning chunk of shimmery Tiger's Eye crystal.
This piece will leave a lasting impression on all who see it! 
Each piece is unique, as they are crafted individually by hand. 
Tiger's Eye is said to help one to release fear and anxiety and aids harmony and balance.