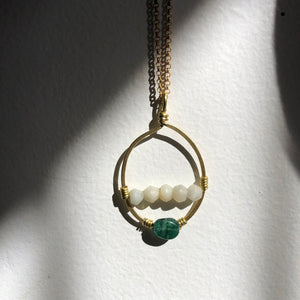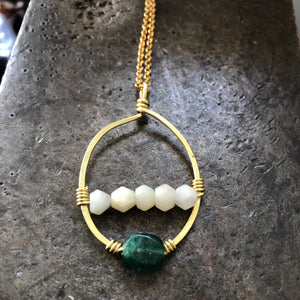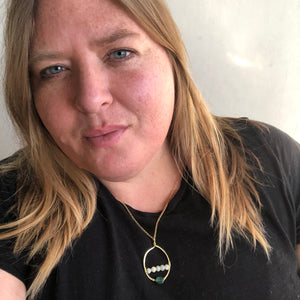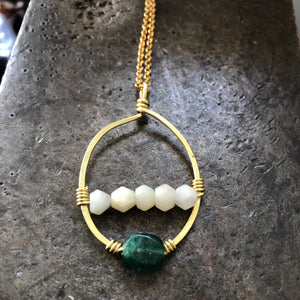 Brass Hoop || Faceted Jade + Emerald Aventurine
An elongated hoop of matte brass with a row of faceted jade crystal and a focal bead of emerald green aventurine. 

This piece will leave a lasting impression on all who see it and especially the one who wears it! 
Green crystals represent prosperity!