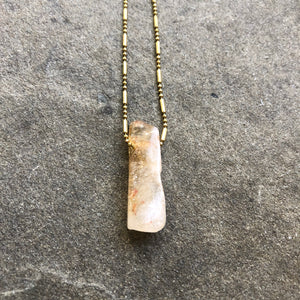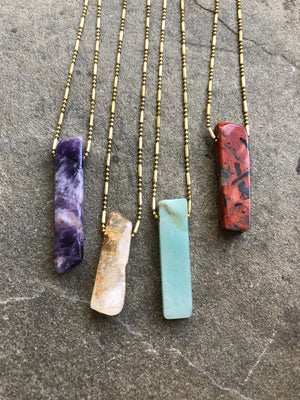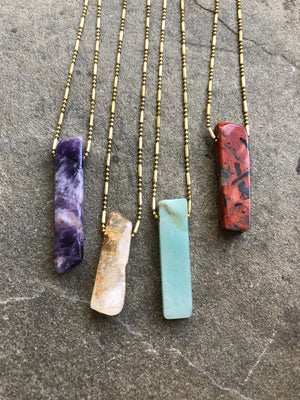 Citrine Crystal Point Necklace
This gorgeous, minimalistic piece features a clear golden crystal hanging from a cool 28" ball chain necklace. These pieces are made to easily go over the head and layer with other pieces. They lay close to the heart. 
Citrine is said to aid in manifesting abundance and Intuition.