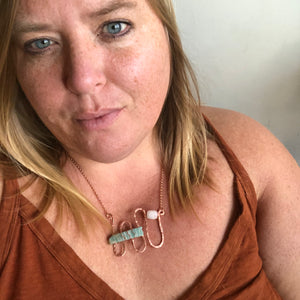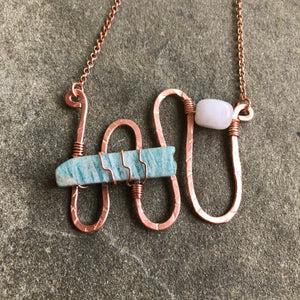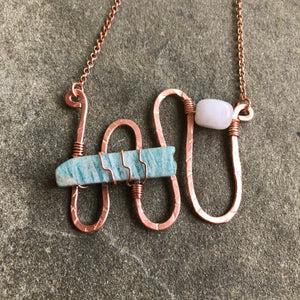 Sculptural Copper Wave Necklace :: Amazonite + Rose Quartz
This stunning piece holds a lot of space, it is powerful and exciting to wear... and to look at. It is a meditative wave of solid brass that holds a striking piece of wrapped Amazonite and a piece of Rose Quartz. 
This is a signature sculptural piece of Kate Stephen Jewelry. 
Aventurine is said to be the stone of prosperity and heart healing.
Rose Quartz is the stone of love.
This piece measures close to 4 inches wide and comes on an 18" chain.