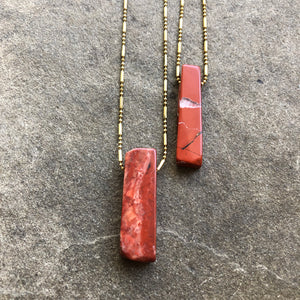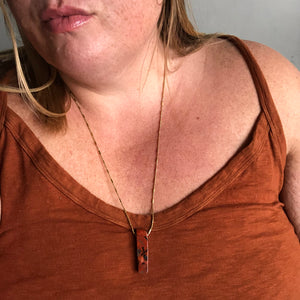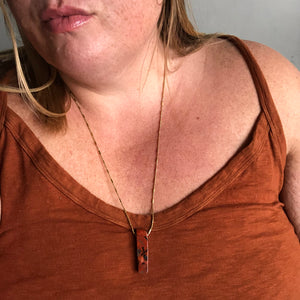 Red Jasper Crystal Point Necklace
This gorgeous, minimalistic piece features a Red Jasper crystal hanging from a cool 28" ball chain necklace. These pieces are made to easily go over the head and layer with other pieces. They lay close to the heart. 
Red Jasper is said to powerhouse for providing a profound sense of well being.