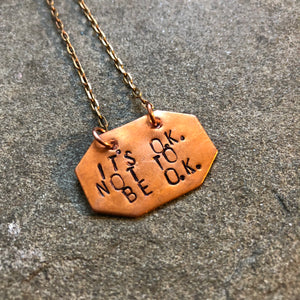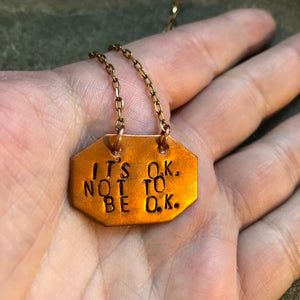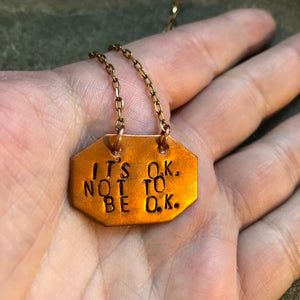 "It's ok, not to be ok" mantra necklace
"It's O.K.not to be O,K." mantra pendant necklace. This piece was made to remind us that is okay not to feel great all the time! Normalizing all feelings! 
This hand stamped mantra necklace, is sold copper. 
This pendant would be perfect to wear everyday...or layer with another KSJ necklace!