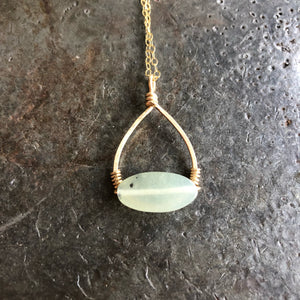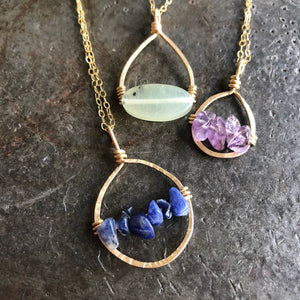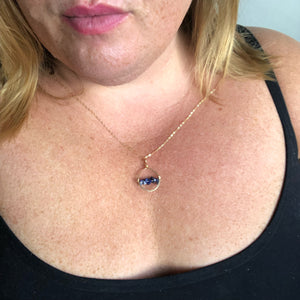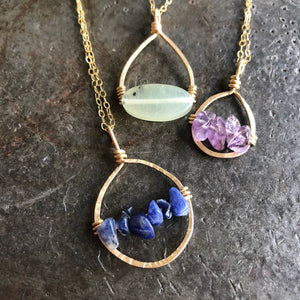 Dainty Jade Hoop Necklace
A delicate matte gold or silver hoop with a beautiful jade oval crystal. This is a subtle yet striking necklace that can be worn alone or layered with a longer piece. 

This pendant measures about 1" tall and a little over a half inch wide. 

Jade is the stone of abundance.