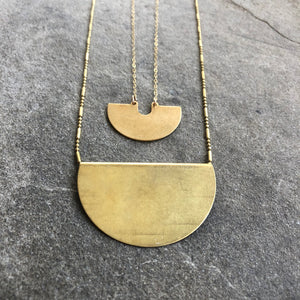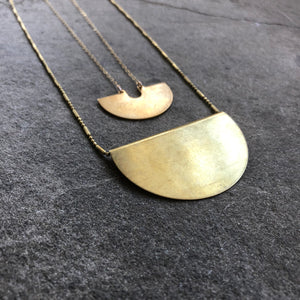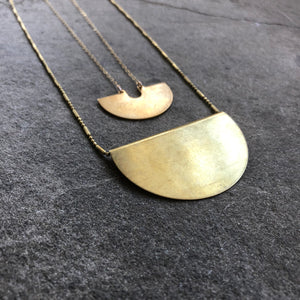 Half Moon + Fan Necklace Layering Set
This is a great layering set! A sleek brass fan necklace and a cool long half moon brass pendant. The neutral tone of the brass allows this set to be worn with everything! Wear the necklaces separately for a whole other level of looks! 
Fan Pendant comes on an 18" chain + the half moon comes on a 28" ball chain. 
Please customize your set - choose your fan pendant chain material.