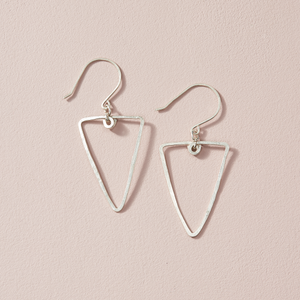 KSJ Upside Down Triangles
The classic KSJ hammered sterling upside down triangle earrings will quickly become your *favorite* everyday pair! You can dress them up or down and they go with everything!

These lightweight earrings have an organic feel and amplify a simplistic beauty.

They are about 1 inch tall.