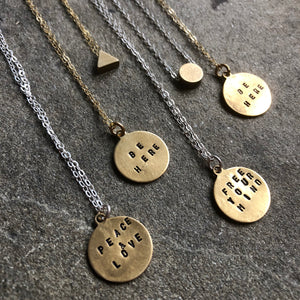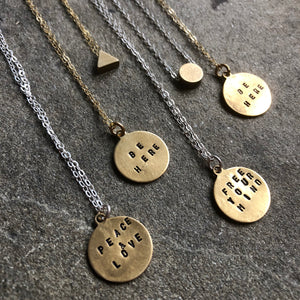 Mantra Pendant + Mini Geometric Layering Necklace
The perfect combination! A meditative mantra pendant and a sleek antiqued brass tiny
geometric pendant are such complimentary set! Mix metals with sterling silver chains or go for the gold, whatever you choose. Wear them together or apart…both can literally go with anything!
Mantra Pendant comes on an 18" chain + the tiny brass shape comes on a 16" chain.
Please customize your set - choose your mantra, shape + chain metal!