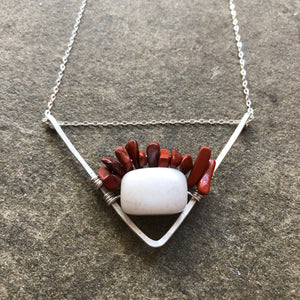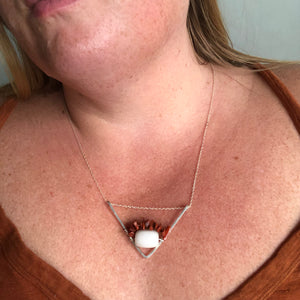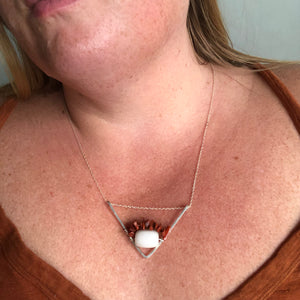 Milky Quartz + Red Jasper Phoenix Silver Chevron
A big gorgeous matte sterling silver chevron with a beautiful piece of milky quartz emblazoned by points of red jasper crystal. This piece is super limited edition and truly one-of-a-kind. 

Milky Quartz: Mindfulness + tranquility.
Red Jasper: Overall well being.
The necklace lays on an 18" chain.