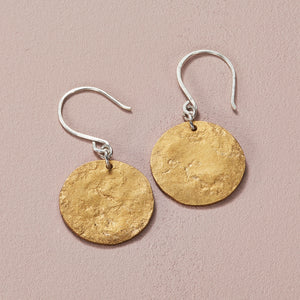 Mini Moon Earrings
Beautiful Mini Brass Golden Moons with sterling silver earwires, giving them a fun mixed-metal twist. 
These beautiful hand textured moons are super lightweight. Pair them with a moon or moon phase necklace, or wear with anything you'd like!!
These also come in copper or sterling silver!  They are about the size of a nickel!