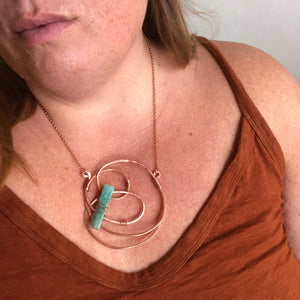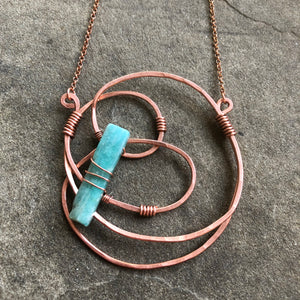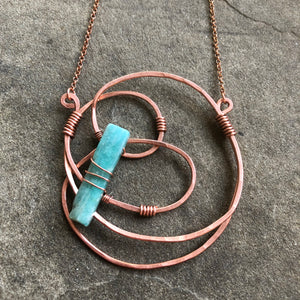 Sculptural Copper Necklace with Amazonite
This stunning one-of-a-kind sculptural copper piece that holds a lot of space figuratively and literally. It is powerful and exciting to wear... and to look at. Chaotic, yet refined, this is truly a statement piece! It features a woven on piece of bright blue amazonite crystal. 
This is a signature sculptural piece of Kate Stephen Jewelry. 

It measures 3" wide and 3" tall and comes on an 18" chain. If you would like a longer chain, please make a note at checkout.