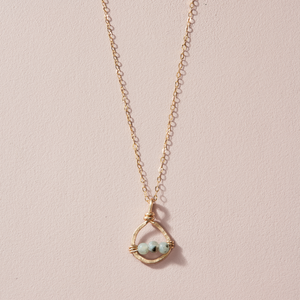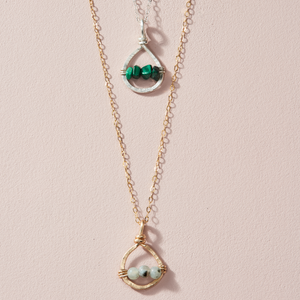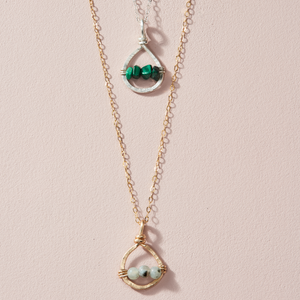 Small Gold Hoop || Amazonite
A beautiful small gold hoop featuring 3 dainty blue with speckled black amazonite.
Amazonite is said to be an excellent manifestation tool. 
All Materials: 14k gold-filled, amazonite.
This beauty comes on a 16" chain, if you would prefer an 18" or 20" chain, please make a note at checkout.