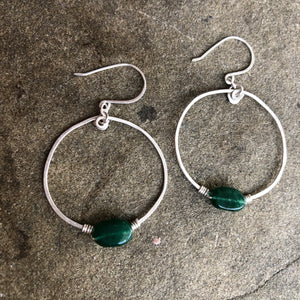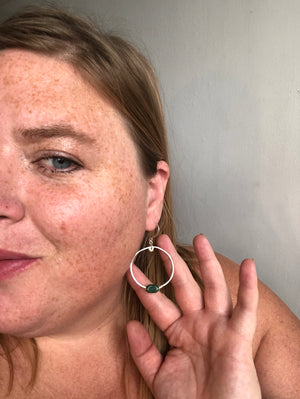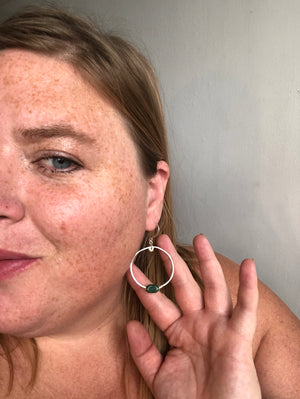 Sterling + Emerald Aventurine Hoops
Large, super lightweight and visually dynamic, these sterling silver beauties are so minimal, yet so powerful. The deep emerald green aventurine is such a wonderful contrast to brightness of the matte silver.
Emerald Green Aventurine is said to be helping for grounding and stability.
Sterling Earwires.