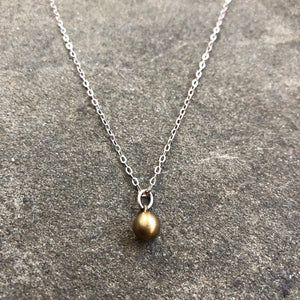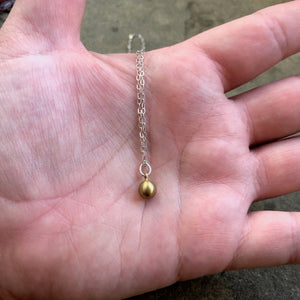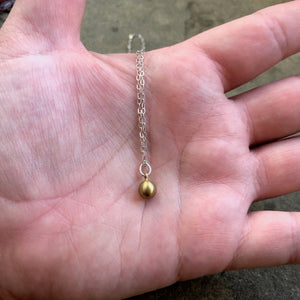 Tiny Vintage Brass Sphere
A beautiful, small vintage brass sphere on a strand of silver. The combination of metals gives the brass a floating aesthetic.
The brass sphere has a nice little amount of weight to it, because it is solid. 
This piece comes on a 16 inch" sterling chain. Please make note at checkout if you would prefer a slightly longer chain 18 or 20 inches.