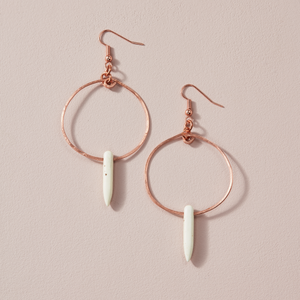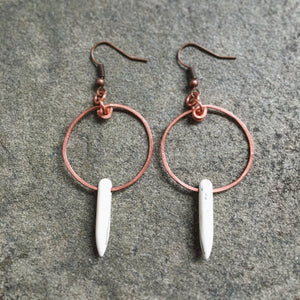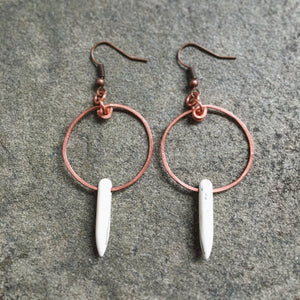 Spiked Hoop Earrings
Classic KSJ hoop earrings with a mini beautiful creamy white howlite stone spike! Perfect for dressing up or down. You can order these classics in copper, brass, sterling silver or 14k gold-filled! 

Howlite is a stone that is said to help decrease stress and anxiety and aid in relaxation.